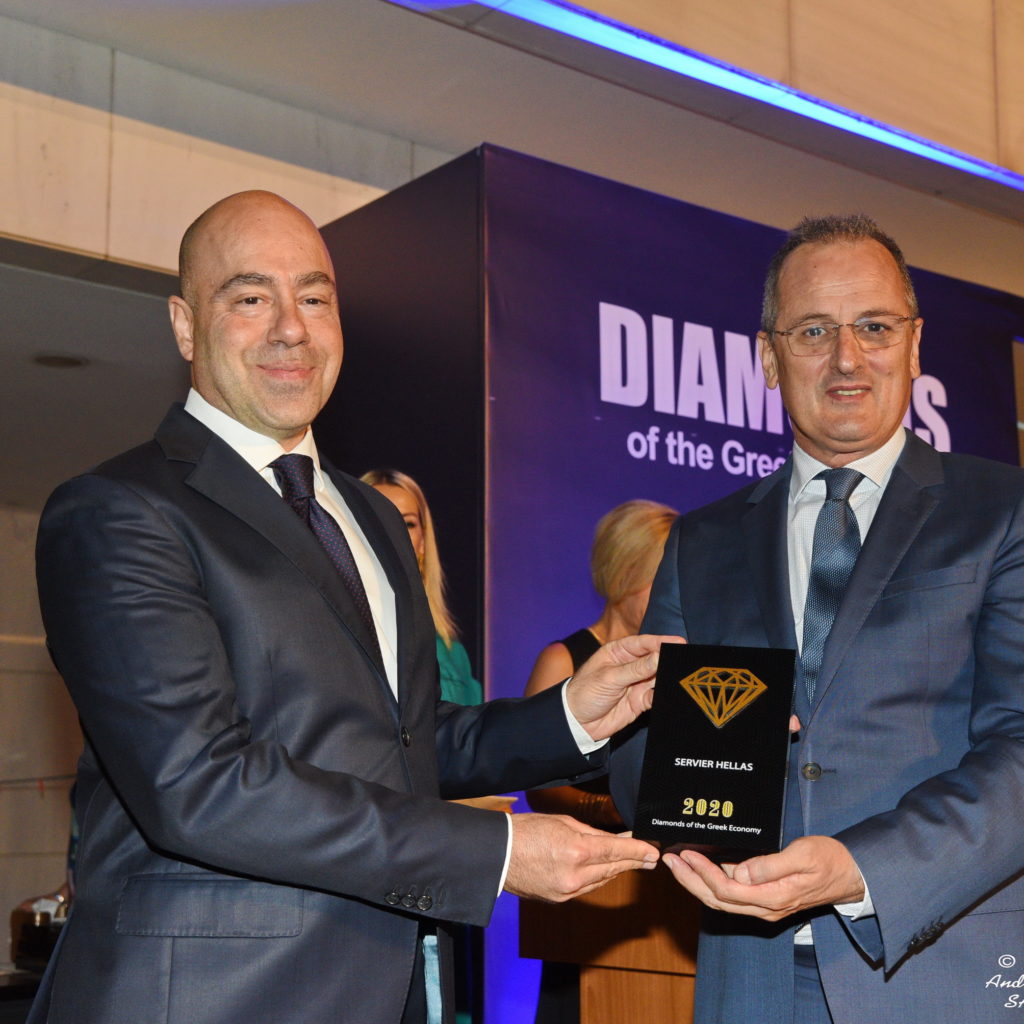 For a second consecutive year, Servier Hellas was distinguished as a Diamond of the Greek Economy in the event "Diamonds of the Greek Economy 2020" in celebrating business excellence.
Servier Hellas was awarded for its performance and contribution to the Greek economy, for its Human Resources practices as well as for its Corporate Responsibility.
The award was received, on behalf of the entire company, by Mr. Makis Grigoriadis, Human Resources Manager of Servier Hellas, who expressed his proudness for the perseverance and professionalism of the whole team, which despite the challenges and difficulties of several years, it remains committed, united and gives its best every day for themselves and the organization.